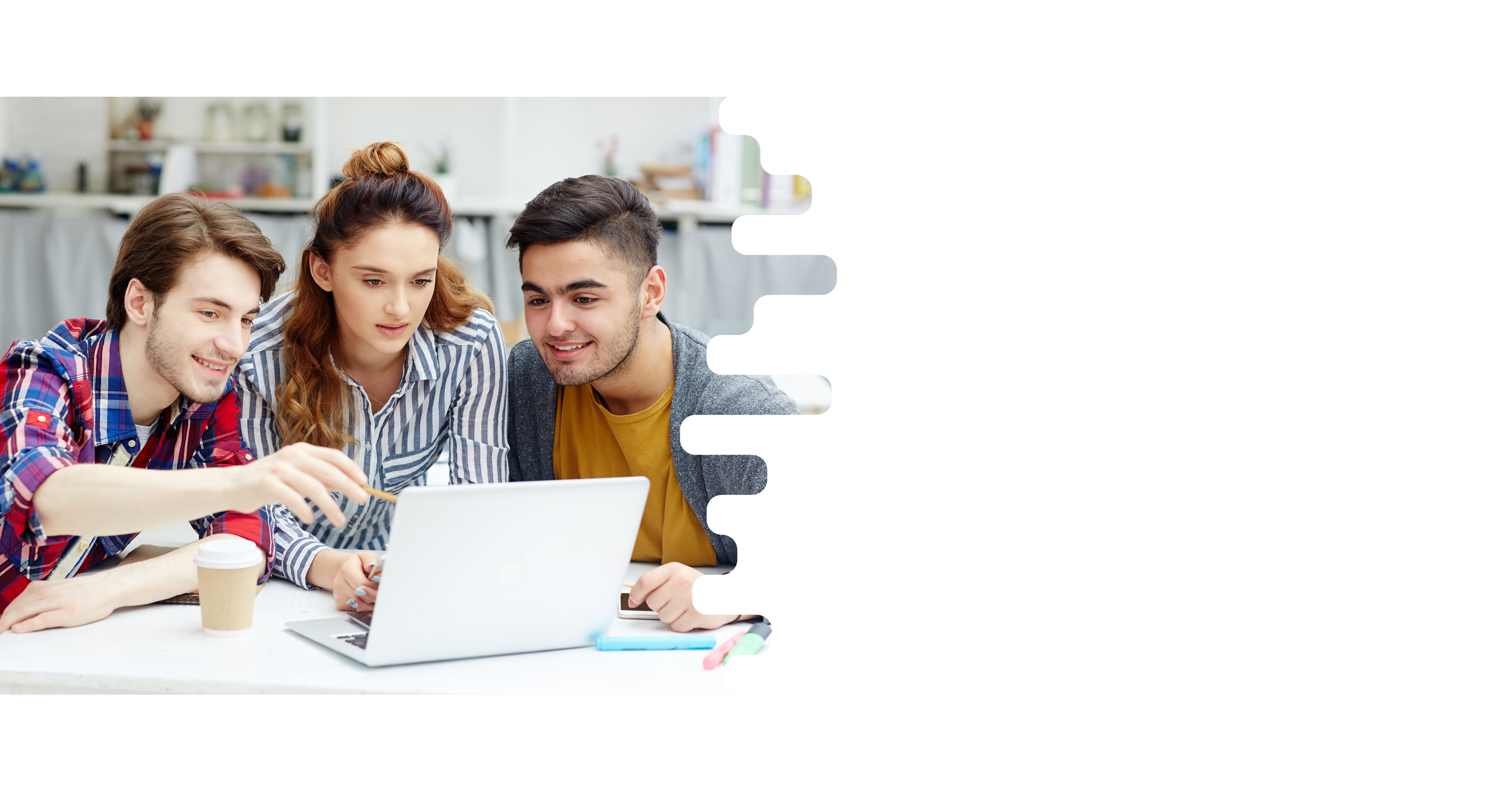 Bring your entire institution online with
Linways LMS
with live classes, subject planner, creation & tracking of outcomes, generating reports, online exams, course planner, online discussion forums, and more:
all in one complete platform.
Watch a short video of Linways LMS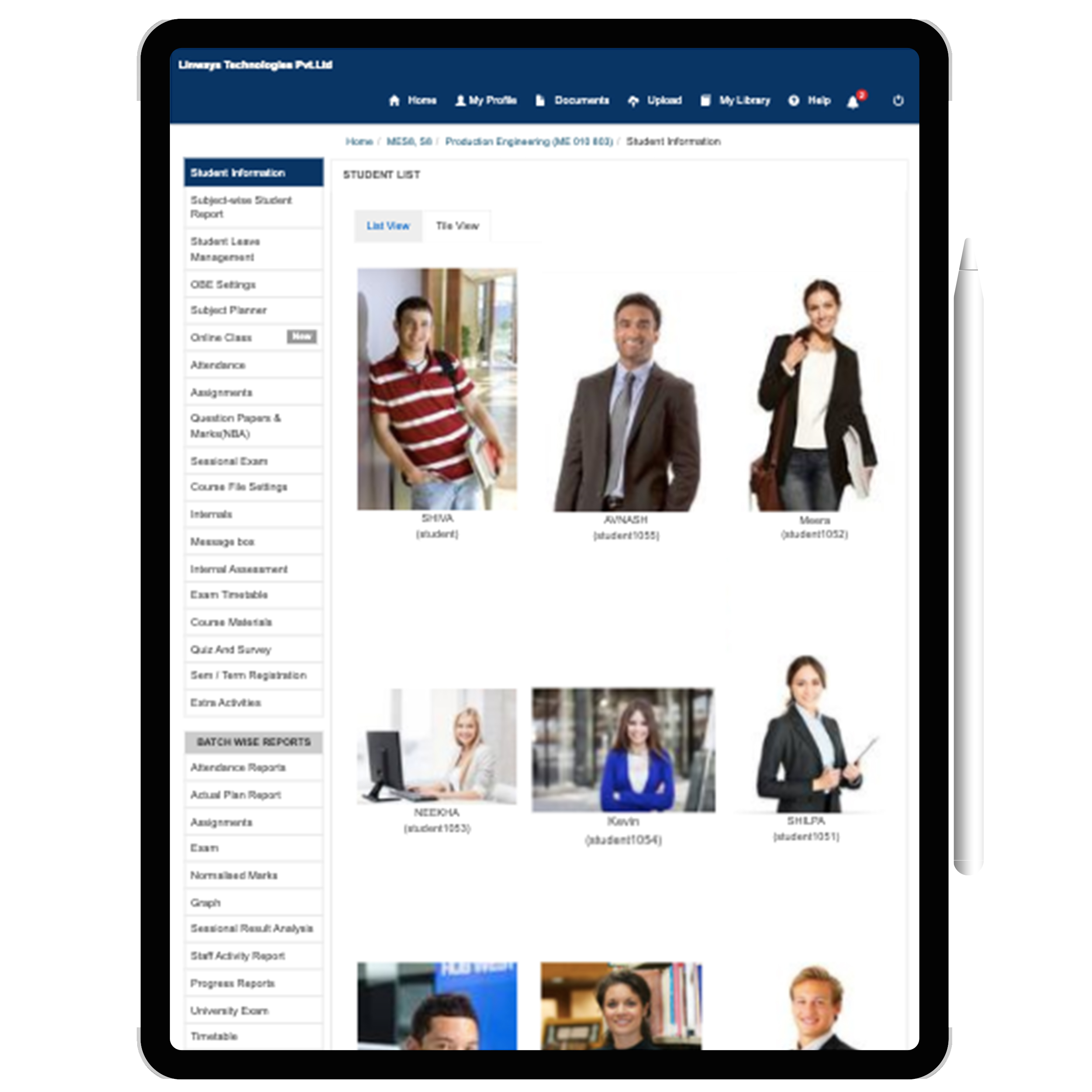 Create subject communities and virtual classrooms.
Manage your batches and departments using subject communities. A batch in Linways LMS is the virtual representation of your physical classroom.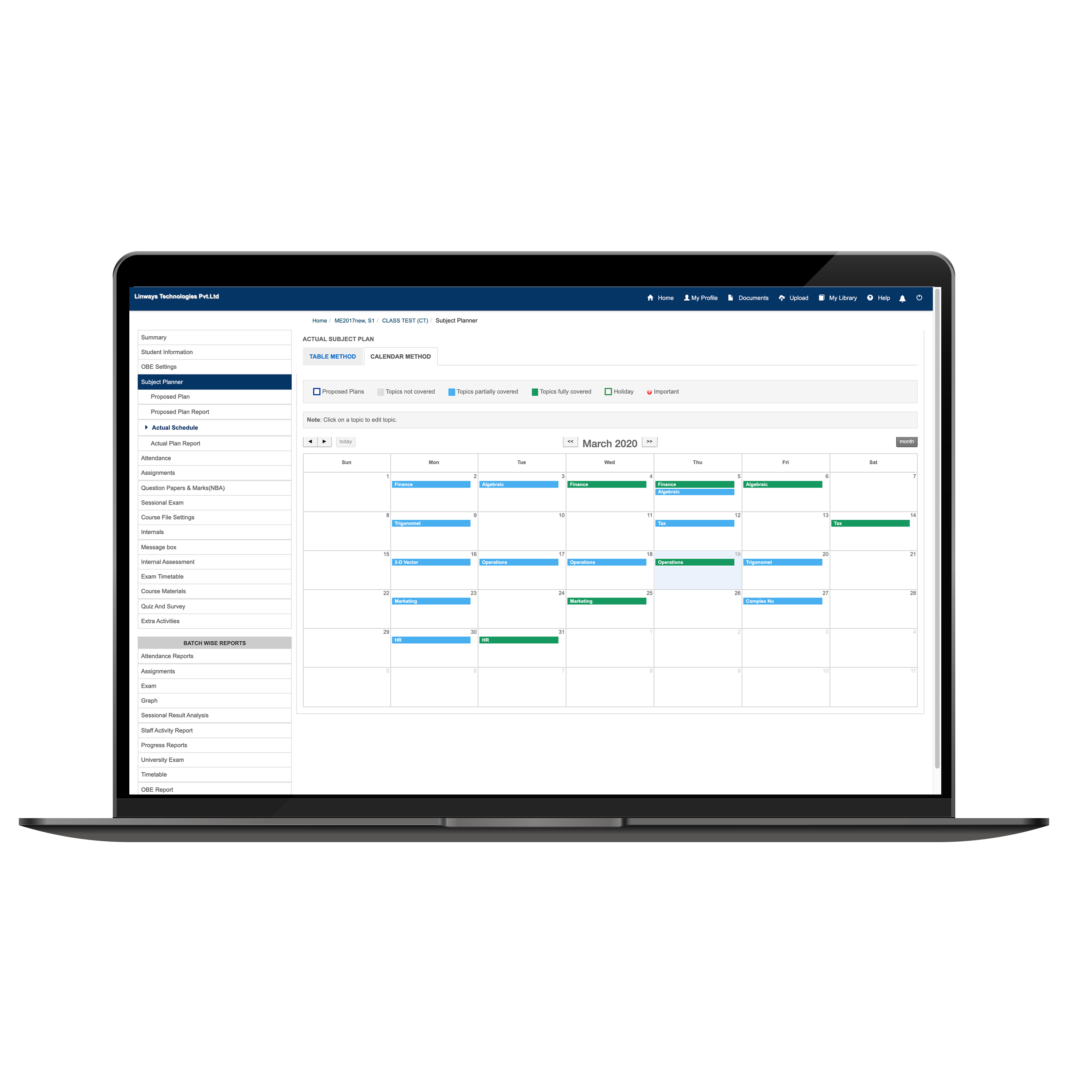 Plan lessons, manage courses, and track actual schedules
Once you've created the subject communities and virtual clasrooms, create proposed plans of the curriculum and track them with actual schedules.
---
You can also generate comprehensive reports based on your plans for better insights.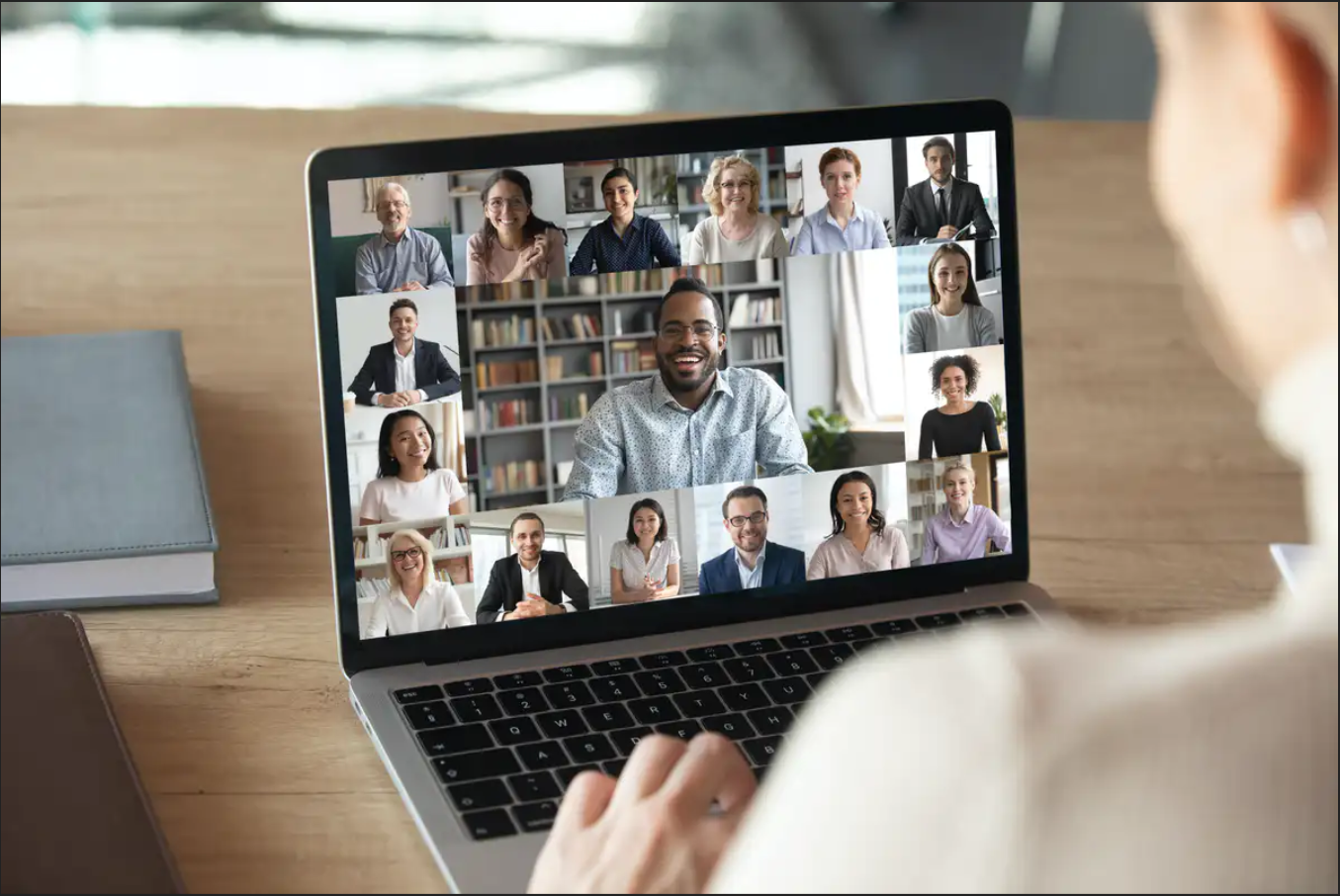 Bring the classroom to your students
with live classes.
---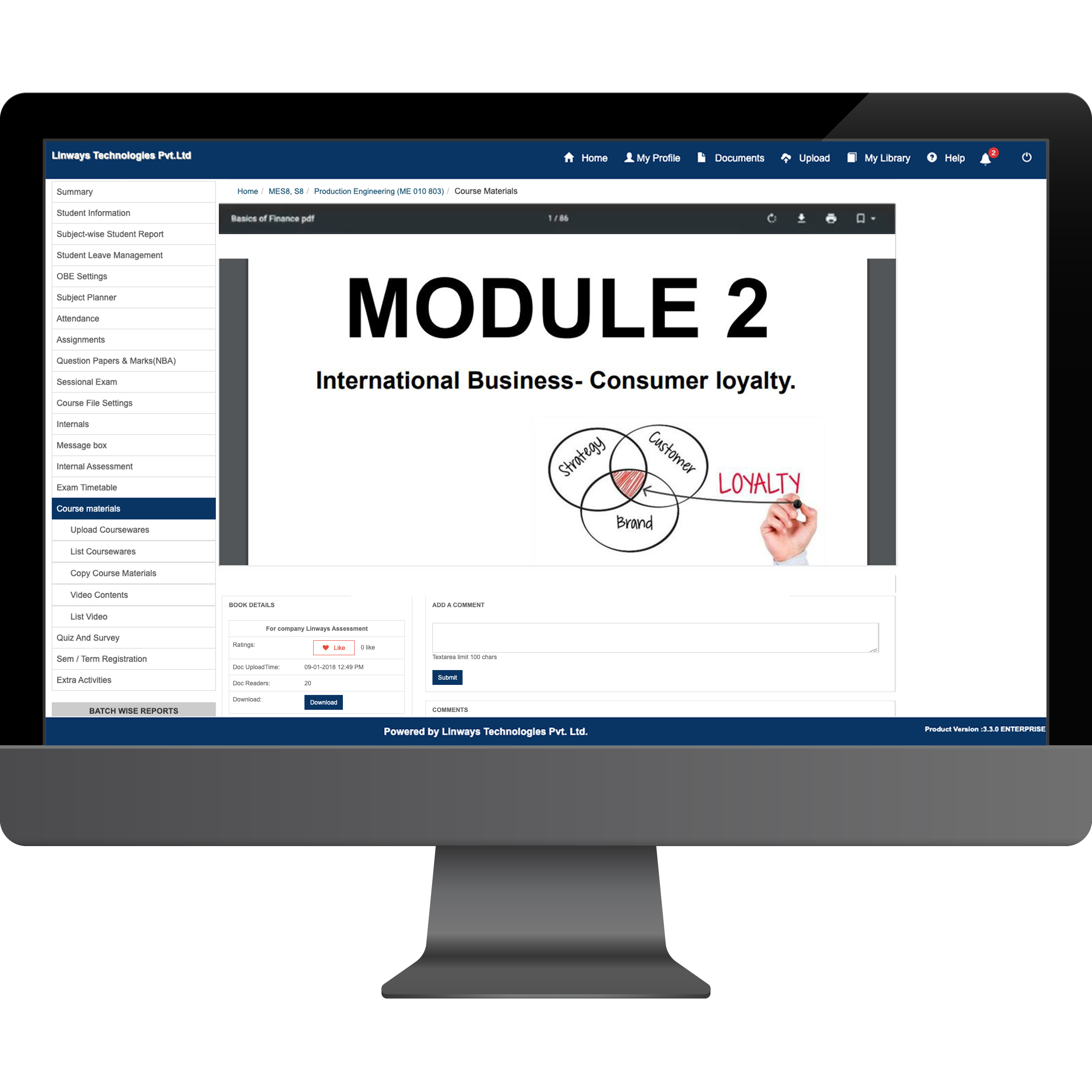 Upload and share course materials
Upload coursewares, publish papers, and share study materials with your students through the platform as you move along with the curriculum.
Conduct online assessments & publish results.
As you move further in the academics, easily define online exams and assignments. Set deadlines or timers for assessments for the students to attend. The students can submit their work remotely through the system, and teachers can evaluate them and publish results through the platform.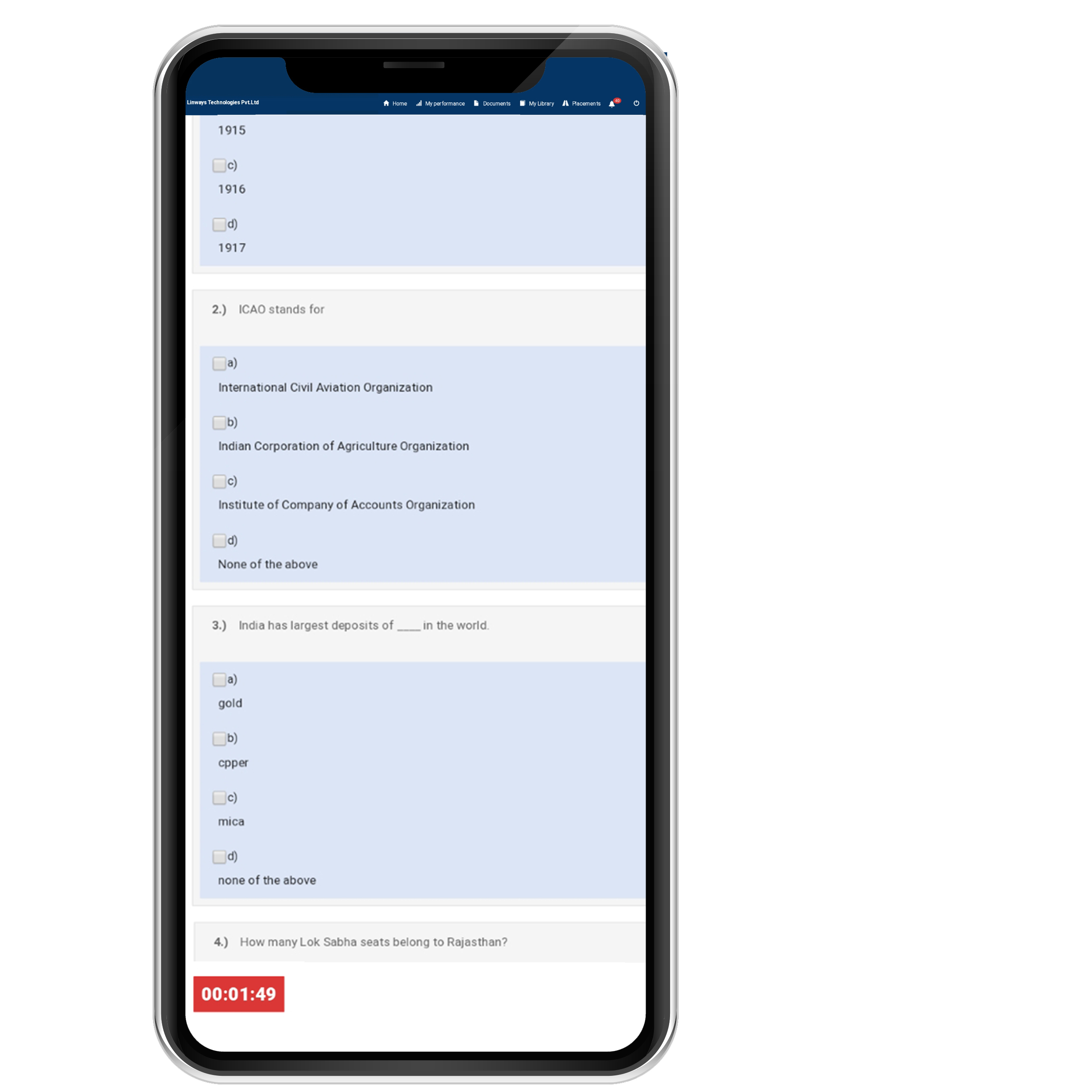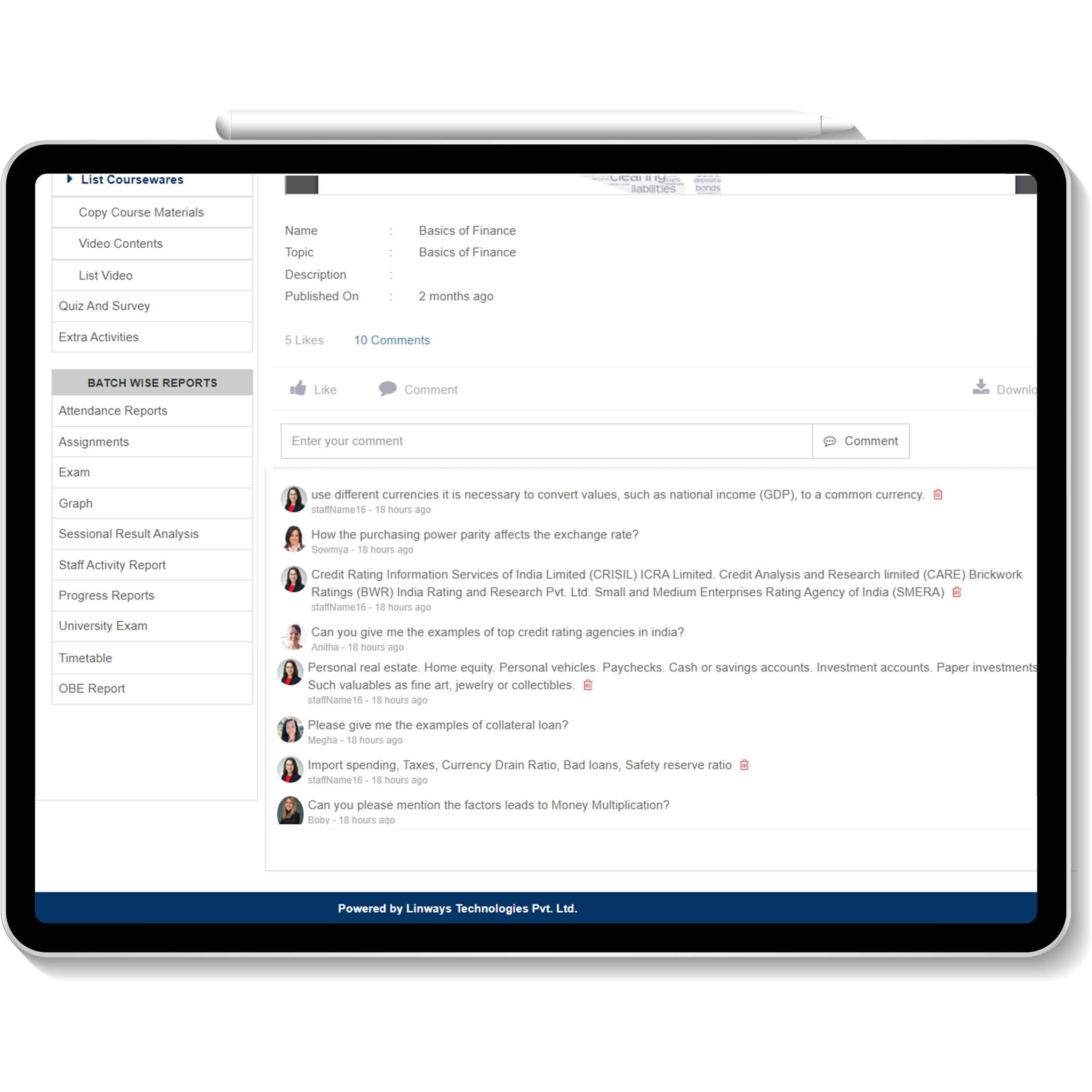 Engage your students with discussion forums and message box
Bring the whole class together with online discussions.
---
Your teachers and students don't have to be in the same room to make a classroom.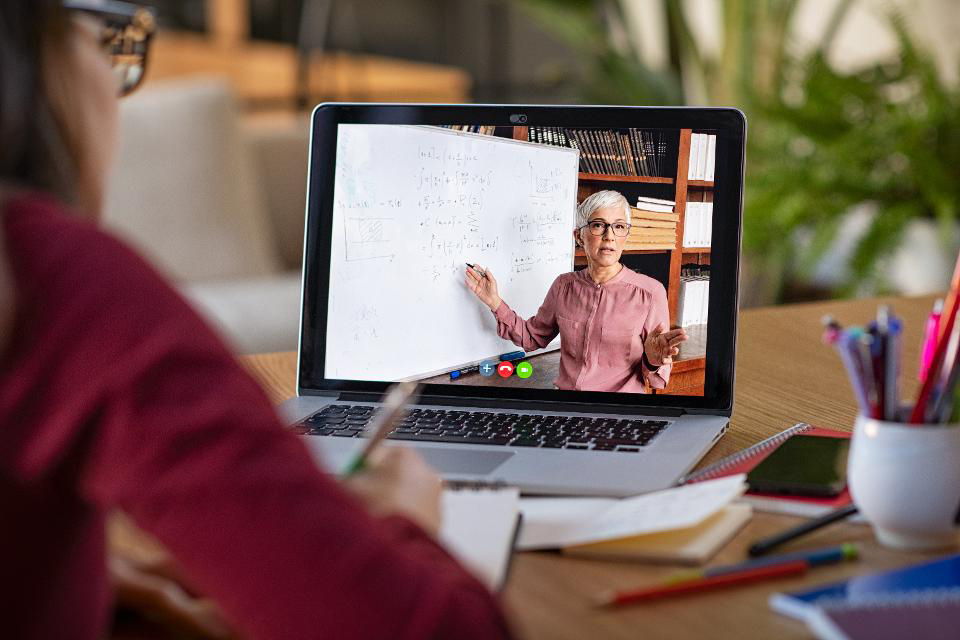 Linways has all the features that'll uplift your institution to the next level.
Push notifications
The platform acts as your personal assistant, providing timely alerts & push notifications.
Outcome-Based Education &
Choice Based Credit System
Improve the quality of your academics and teaching-learning with learning theories and advanced teaching mechanisms like OBE or Choice-Based Credit System.
Report engines
Create custom reports with the click of a button to suit the unique requirements of the institution.
Workflow engine
Linways LMS is built to be adaptable to all kinds of learning environments. It's highly configurable, and institutions can easily adopt the platform to create their own unique workflows with it.
Enterprise-grade security
Linways LMS comes with unparalleled, state-of-the-art security features. Linways LMS is equipped with multiple layers of firewalls, advanced threat detection algorithms, and regular backup to keep your data safe.
Linways in News
Linways has been covered in many popular news publications several times.
200+ institutions trust Linways to take their campus online.