Customer Centered
"We believe that the satisfied customers are the best advertisers."
How St. Joseph's group of institutions ensured workflow efficiency using Linways

How the SCMS group of institutions simplified academic workflow using Linways
Listen to the experience of Muthoot Institute of Technology & Science with Linways

How the St.Francis de Sales Degree College simplified academic workflow using Linways
Listen to what our customers are saying about us
Linways is amazingly adaptable and user-friendly. We never even thought of considering an alternative since we first saw it. Linways is the best adaptable academic management system that we have ever seen.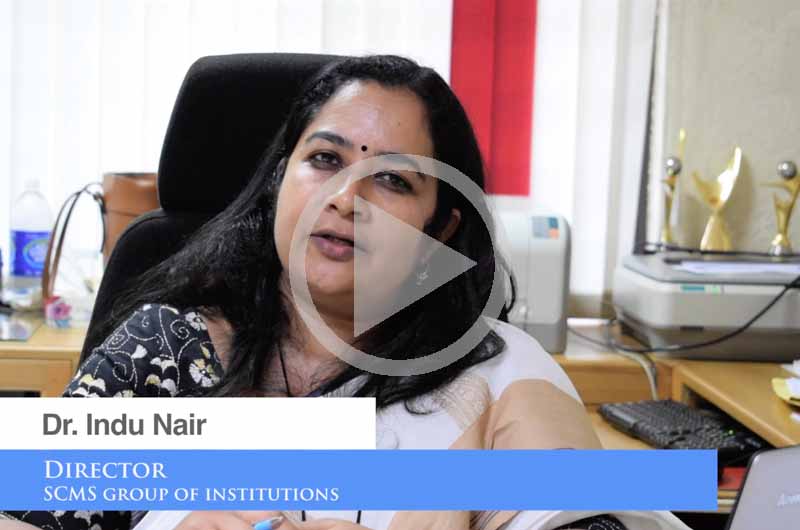 Dr. Indu Nair
Director, SCMS Group of Institutions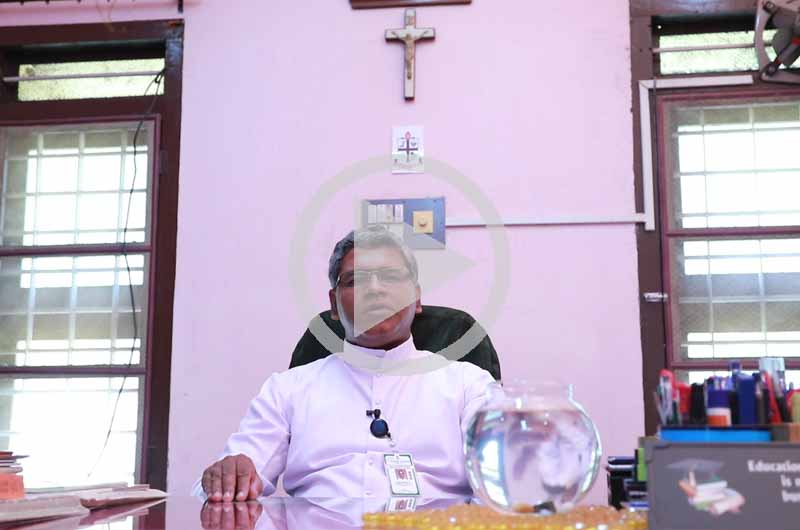 Rev. Fr. Dr. Martin Kolambrath
Vice Principal & Bursar, St. Thomas College (Autonomous), Thrissur
Rev. Fr. John Paliakara
Director, Christ College of Enginnering
"While in search of a good academic management system in Engineering Colleges we came across Linways Technologies, who came out with a very good software that could handle the job easily. Linways Academic Management System helps to improve the quality of teaching, learning and evaluation. Linways is simple, reliable and very user friendly. We are extremely satisfied with the performance of the system and also their enthusiasm, quality of work, speed, accuracy and time to deliver, which are very important for us. Linways team always goes the extra-mile whenever a requirement arises. We appreciate their dedication sincerity, product quality, teamwork, and the eagerness and willingness to satisfy the customer. Based on our first hand experience it is with great pleasure that I recommend their system to other Engineering Colleges."

Sri. K.B Brahmadathan

Chairman, Sreepathy Institute Of Management & Technology,
"We were specifically looking for factors like reliability, user friendliness, and customer support which all were very important for us. And then, we were approached by Linways. Linways is very easy to use, and we found that their customer support is very reliable and satisfactory. Which is why we decided to choose it. As we are an autonomous institution, we must make sure that even the little things like the marking of day-to-day attendance, should go through a unified process.(Besides, we have to handle the works of other affiliated colleges too). So there's lots of work. Linways AMS helps us to reduce those workloads by a great amount by automating most of the work."



Dr. Jenson P O

Principal, St.Thomas College (Autonomous)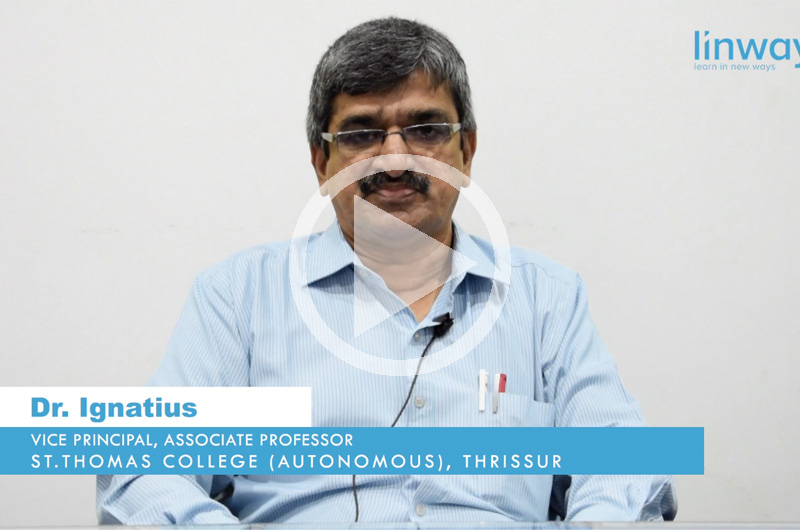 Dr. Ignatius
Vice Principal, St. Thomas College (Autonomous)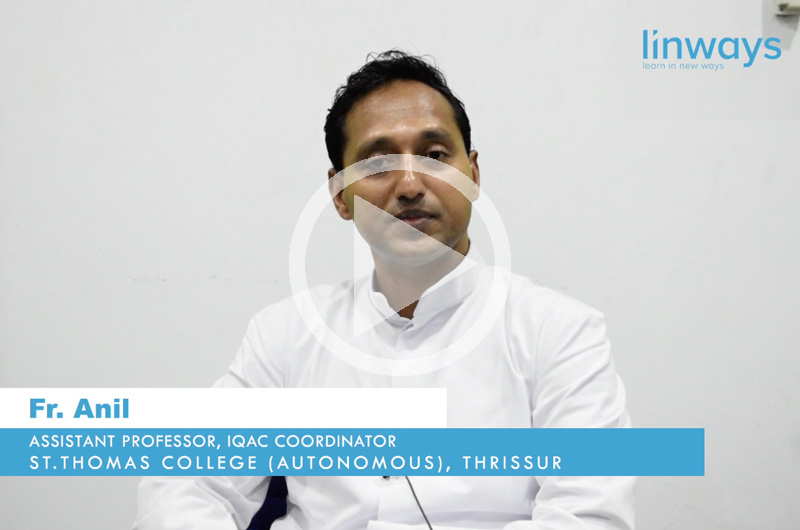 Fr. Anil
Assistant Professor,IQAC Co-ordinator, St. Thomas College (Autonomous)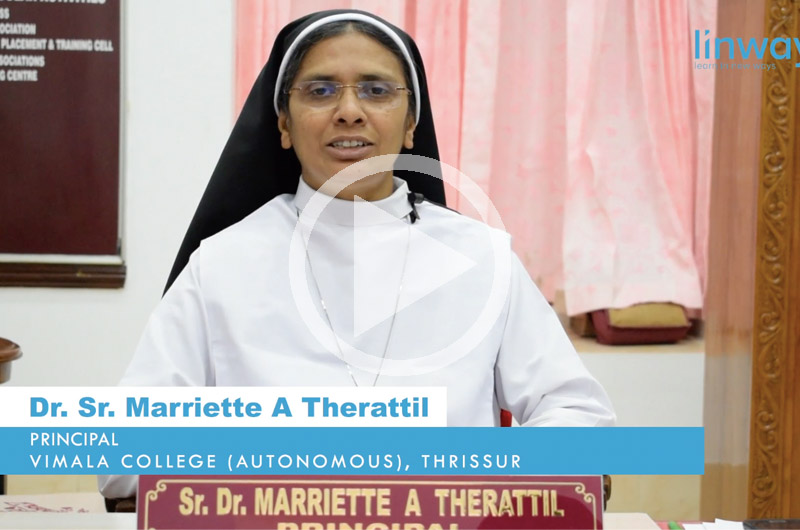 Dr. Sr. Marriette A Therattil
Principal, Vimala College (Autonomous)
"Linways provides very simple and easy to use Academic Management System Software. In Linways Academic Management System, each module is designed and built with the ease of use in mind. It really reduces the workload of the faculty and can track the academic activity and student performance in the classes in an easy manner. As a principal I can easily monitor all the academic activities. It reduces cumbersome paper works. I really appreciate their user friendly design and excellent services. The Engineers at Linways are always very helpful in case of any customization is needed. I wish all the best for their future."



Dr. T. K. Mani

Principal at Albertian Institute of Science and Technology
"What makes linways the best is their intelligent workflow and user friendliness. It is very simple, we can understand the product without a help page. I can easily monitor the academic activities through this system. Our faculties like to use the platform very much and it reduces their workloads. We are very happy about linways platform and their support."



Dr. Grasius M. G.

Holy Kings College Of Engineering And Technology
"We wanted our data to be safe, and Linways offered us a reliable and trustworthy service just like we wanted. Their software was easier to use and simple. Also, we didn't have any trouble adopting it. Linways provided a software with the all the right qualities we were looking for, and more, like security, integrity, and easy to interact. Usually, works such as the admission of students, mark list generation, handling the examinations, of both internal and of other affiliated colleges, etc. takes most of our time and energy. But now, the AMS of Linways has made it easy, and we can now do more in lesser time."



Dr. Martin Kolambrath

Vice Principal and Bursar, St.Thomas College (Autonomous)
"I would like to say that Linways Academic Management System is one of the best academic software for higher educational institutions. It is very user-friendly and simple. Our faculties as well as students are very much satisfied with Linways. It reduces our teachers workload in report generation. Moreover it supports blended learning. This helped us a lot at the time of admission, rank list generation, and performance analysis. It has all the necessary modules for a new age educational system. However as good as it, what impress me more is the wholehearted support of the Linways team."



Rev. Dr. Clement Valluvassery

Manager at Albertian Institute of Science and Technology
Sahrdaya College of Engineering and Technology

Thrissur, Kerala

MES College of Engineering

Kuttippuram, Kerala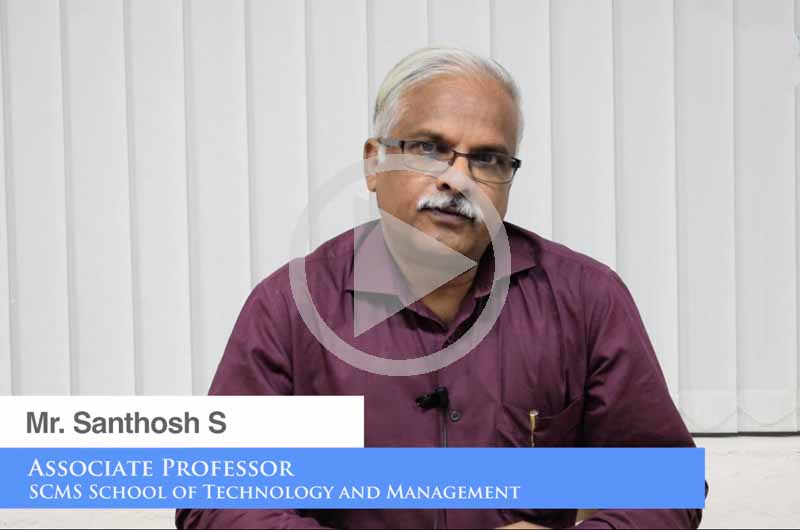 Mr. Santhosh S
Associate Prof., SCMS School of Technology and Management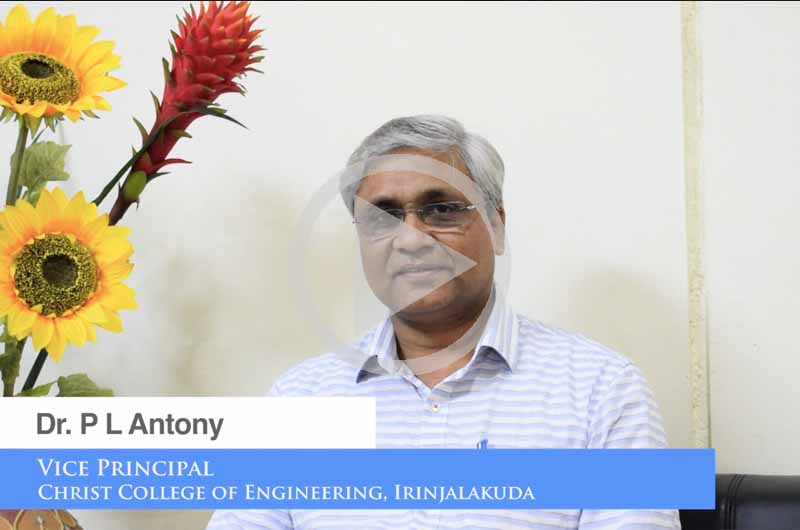 Dr. P L Antony
Vice Principal, Christ College of Engineering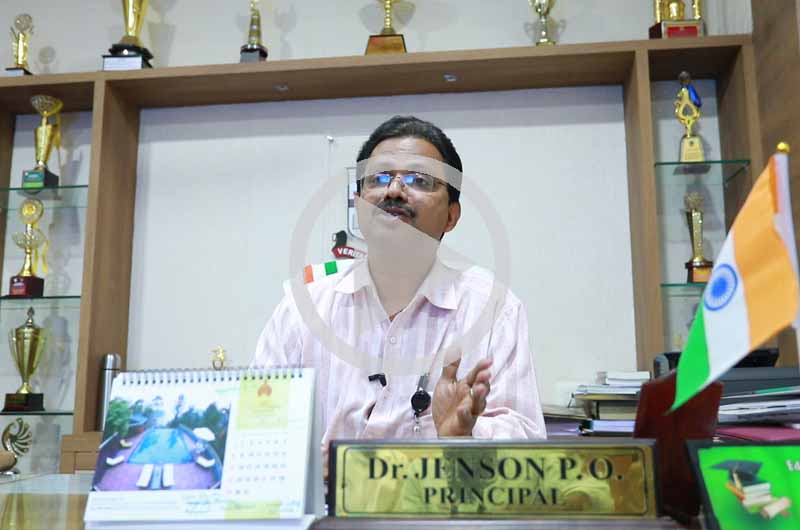 Dr. Jenson P.O
Pincipal, St. Thomas College, Thrissur
Linways AMS is the perfect fit for our academic needs. It is an innovative academic management system which could satisfy all the academic needs in a very easy manner.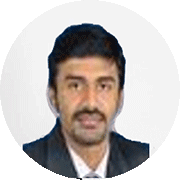 Mr. Nithin Raj Arackal
Assistant Professor,
Holy Kings College Of Engineering And Technology
I have great pleasure to acknowledge the Linways Academic Management System as an efficient service provider. I appreciate their customer friendly approach and prompt response to customer needs and demands.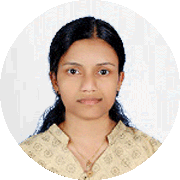 Ms. Priya K Krishnan
Asst. Professor
Sreepathy Institute Of Management & Technology
Linways redefined the conventional ways of ERP. Its a collaborative learning tool to satisfy the needs of teachers and students. I like very much their architecture design and user friendly GUI. Its a very easy to use platform.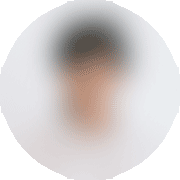 Mr. Unnikrishnan K. N.
Assistant Professor
Holy Kings College Of Engineering And Technology
I'd like to state that Linways offers the best cloud based software solutions in the field of academic management. Their interface is brilliantly user oriented and they provide excellent, reliable and around the clock customer service.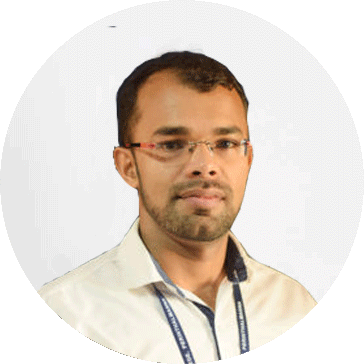 Mr Jemsheer Ahmed P.
Assistant Professor & System Analyst
M.E.A Engineering College
"Linways AMS automation software is developed by a young team of professionals. It is user friendly, easy to understand and reliable. It helps very much in our academic activities and reduce work overload. It is one of the best packages, covering necessary academic modules. It really helps our teachers and students to record and monitor the academic activities. I give all the best wishes to the young minds who works so enthusiastically to ensure that the users of their product have good experience."



Dr. S.P. Subramanian

Principal at Royal College Of Engineering And Technology
"Linways AMS enables us to effectively meet the academic activities of this college. It supports to a great extent, collaborative learning. The software is found suitable to digitize and automate most of the paper works. I greatly appreciate the Linways AMS, especially the user friendliness of the product. This is one of the best academic software I have ever seen. I am extremely happy with Linways AMS and their support. I wish Linways team all the best for their future projects."



Dr.Rajan Verghese

Dean ME, K.M.E.A Engineering College
Dr. Sr. Ritty J Nedumpara
Joint Controller of Examination, Vimala College (Autonomous)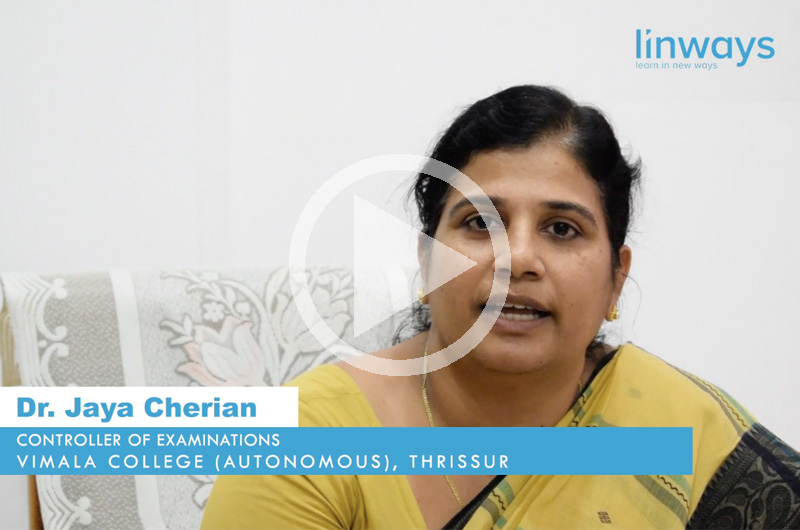 Dr. Jaya Cherian
Controller of Examination, Vimala College (Autonomous)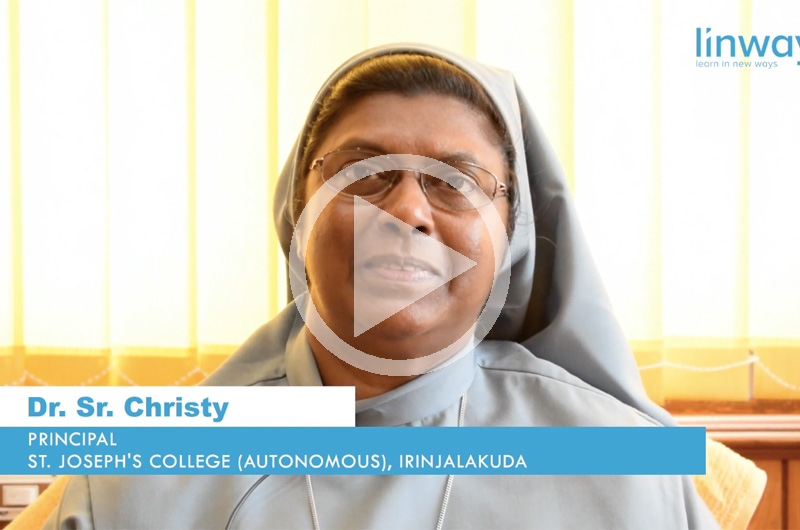 Dr. Sr. Christy
Principal, St, Joseph's College (Autonomous)
"Linways is the best AMS I have used. Their dash board is very simple, so we can use it without any help page. I feel that this product is absolutely designed for teachers and students. ln my absence in the college, I can monitor every academic activity even through my mobile from anywhere. Their chart based result analysis and graphs helps me to understand the performance of each batch and subjects. Also their support and service are excellent. I like their team spirit and enthusiasm in satisfying our requirements."



Dr. S.V.Muruga Prasad

Principal, KVM College of Engineering & Information Technology
"Linways AMS automation software is developed by a young team of professionals. It is user friendly, easy to understand and reliable. It helps very much in our academic activities and reduce work overload. It is one of the best packages, covering necessary academic modules. It really helps our teachers and students to record and monitor the academic activities. I give all the best wishes to the young minds who works so enthusiastically to ensure that the users of their product have good experience."



Dr. Rajesh V.G.

Principal at K.M.E.A Engineering College
"We have been using the AMS provided by M/s Linways Technologies Pvt. Ltd. for the last 6 months. We have found the AMS as an appropriate solution for our various requirements and our experience has been very much delightful and satisfactory. We duly appreciate the service, coordination and technical support extended by the team of M/s Linways Technologies Pvt. Ltd. to our Institution. We have no hesitation to recommend their products for any organization and we wish them all success in their future endeavors"



Dr Rajin M. Linus

Principal, M.E.A Engineering College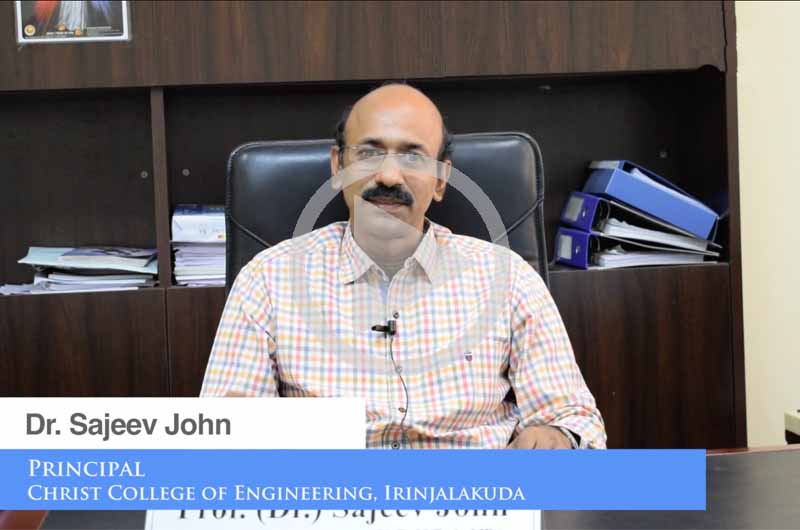 Dr. Sajeev John
Principal, Christ College of Engineering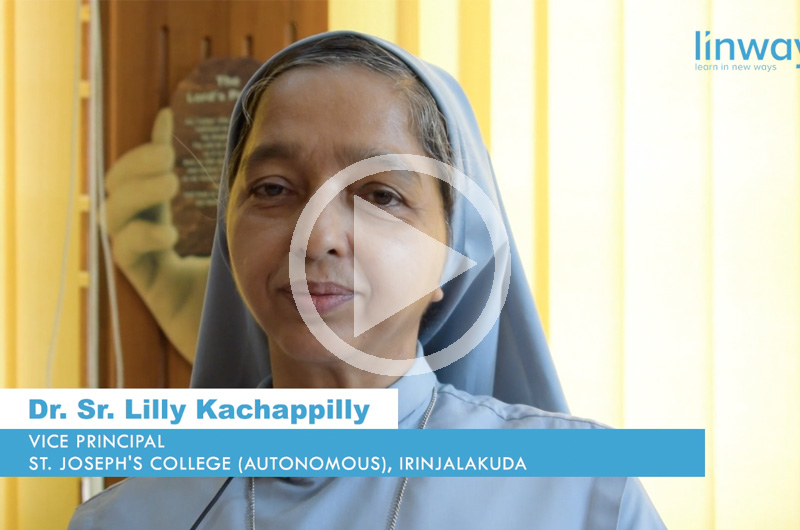 Dr. Sr. Lilly Kachappilly
Vice Principal, St, Joseph's College (Autonomous)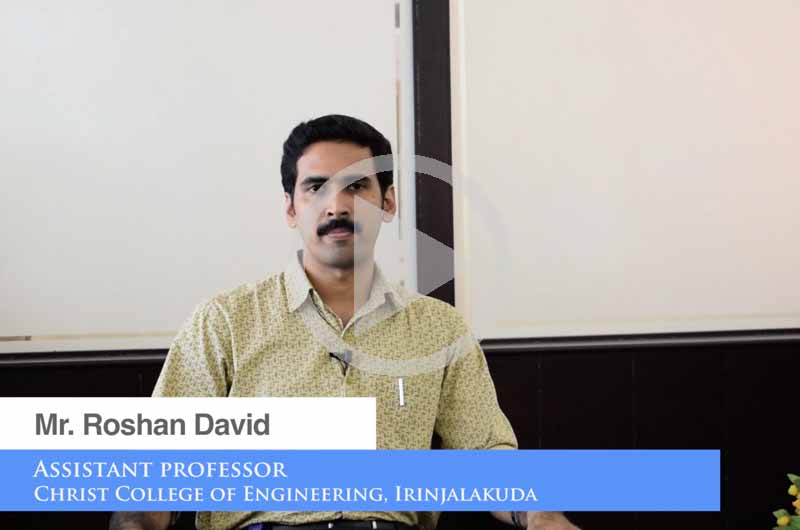 Mr. Roshan David
Assistant Professor, Christ College of Engineering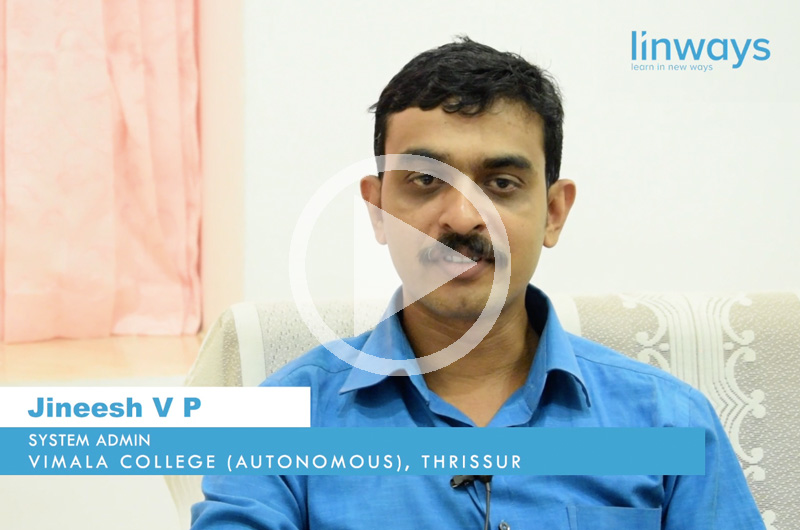 Jinesh V P
System Admin, Vimala College (Autonomous)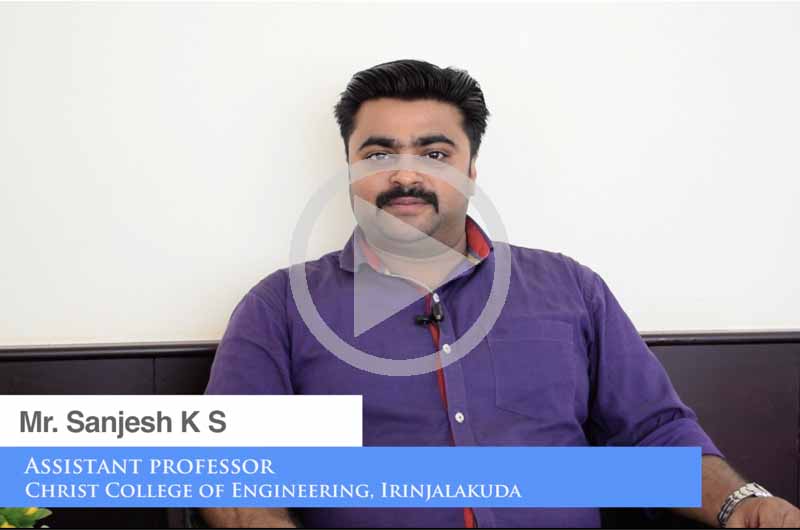 Mr. Sanjesh K S
Assistant Professor,Christ College of Engineering