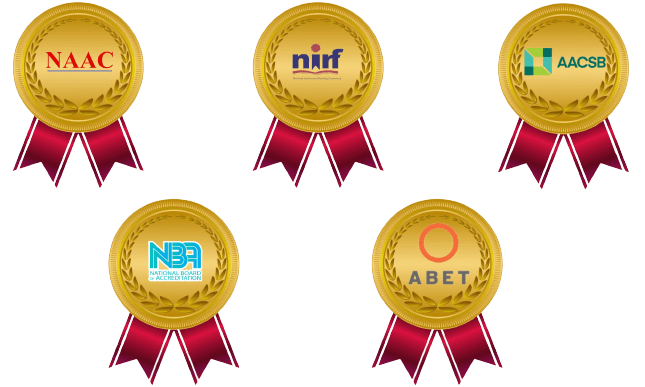 Higher Education Accreditation Software
#1 Accreditation data management system
---
Linways with a research-backed and unique accreditation framework helps you assemble, manage and compile data required for national and international accreditations.
SCHEDULE A DEMO

The complete accreditation software & management platform
To build a better future, we need to ensure that our education has a certain level of quality and integrity.
But the real question is, at what cost??
---
We can't let our teachers to be stuck at creating reports and compiling data for quality assessments. They can do much more in the classrooms than being near the photocopying machine.
Instant criteria-supported reports
Quick access to documents
Automatic report generation
Linways accreditation management software
---
After years of research and analysis, we developed an accreditation framework within our platform. So that you can easily apply for and manage different types of accreditation, be it national or international, namely NAAC, NBA, NIRF, ABET, AACSB, SAAC, etc.
Linways Accreditation Management System helps your institution to systematically collect and organize data required for accreditation and assessments in one place, manage important workflow, and estimate scores and grades.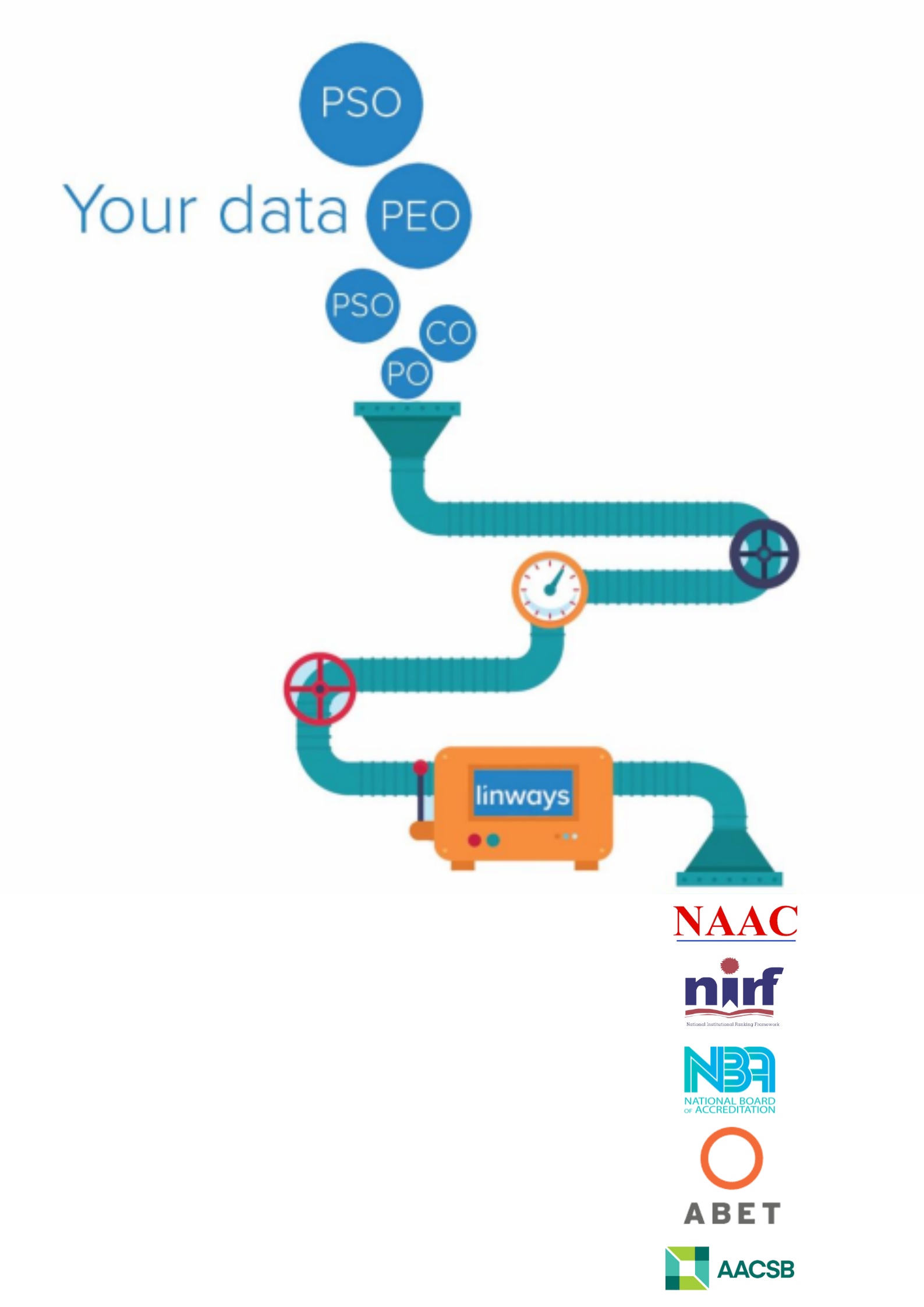 Make your college compliance-ready with Linways accreditation data management software.
SCHEDULE A DEMO
Key benefits of accreditation for Higher education institutions
---
Why should your institution get accredited?
Improve the quality of education
Credibility and recognition
Continuous quality improvement
Creates a sense of direction
Improves student enrollment
Enhances employability of graduates
Academic progress of students
Become eligible for grants
Socio-economic development
Challenges faced by Institutions during the accreditation process
---
Tedious administrative works
Lack of centralized data storage
Arrangement of reports in different formats
Implementation of ICT-enabled classroom

Lack of transparency among departments
Inconsistency in monitoring data entries
How Linways Accreditation software simplifies the process !?
Generates highly accurate & ready to upload Criteria wise report
Helps in identifying the gaps through criteria-based insights
Simplifies the CO, PO & PSO attainment calculation and reports
Auto-generation of various reports like SSR & SAR report
Roles and responsibilities are appropriately delegated
Evaluate and monitor the accreditation process to completion using dynamic role-based dashboards
We made the OBE calculation simple!
---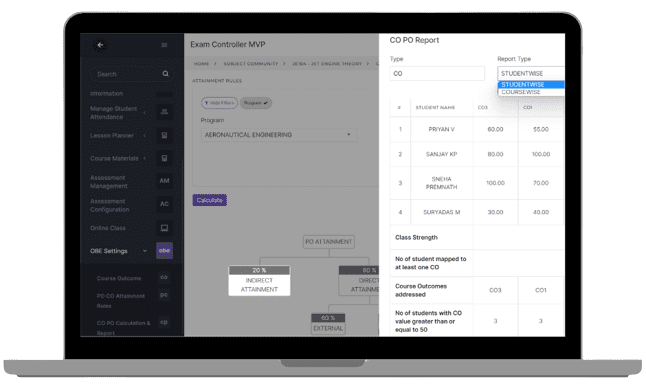 ♦Linways AMS helps you to implement, analyze, and manage outcome-based education efficiently into your curriculum.
♦ Create course materials, curriculum, and lesson plans, and manage them with rubric-based assessment mechanisms.
♦ Track, analyze, and enhance the attainment of outcomes using our dashboard to efficiently manage OBE in your institution.
---
FAQs on Accreditation management system
---
What is accreditation management software in higher education?

Accreditation management software is a system that enables an institution to automate the data management process of the accreditation journey. With Linways accreditation management software, the college can systematically collect and organize data required for accreditation and assessments.

What is University Accreditation Software? Is NAAC & NBA accreditation mandatory for universities?

NAAC accreditation is made mandatory for all Higher Educational Institutions by 2022. It has become an integral part of the education system because of its association with the approval of financial grants to these HEIs. Whereas, It is mandated that all engineering colleges have NBA accreditation by 2022.

How To Get An Institution Accredited With An Accreditation Data Management System?

An accreditation management system is used to simplify the data management and report generation process of the institution while looking for accreditation. The system simplifies and streamlines the accreditation data management process of the institution and helps them to achieve the accreditation rank without much effort and time.
Linways AMS, with its built-in accreditation framework, supports the required processes defined by various national and international accreditations.

How Important Are NAAC& NBA Accreditations For Higher Education/ What is the purpose of accreditation?

The accreditation assures the quality of services provided by higher education institutions. NAAC and NBA accreditations ensure that the degree or course a college provides has met the specific educational standards set by the accreditation body.

Linways Academic Management Software with the best accreditation data management system for higher education can help your institution systematically collect and organize data required for accreditation and assessments and simplify your accreditation management process.

What are the different types of accreditations in India?

What are the benefits of accreditation in higher education?

• Accreditation gives a college instant credibility and increases its admissions.
• Enhance the Academic Progress Of Students
• Ensure continuous evaluation process with accurate data.
• Enhance the employability of graduates
• Motivate the institute to take quality improvement procedures.
• Ensures teaching success and motivation.
• Creates a sense of direction
• Improves internal communication.
• Maximize student admissions.