Nurture the Culture
Embrace the diversity & communicate well with your students and teachers about their grievances for a positive atmosphere with Linways Grievance Management platform for educational institutions.
Schedule a demo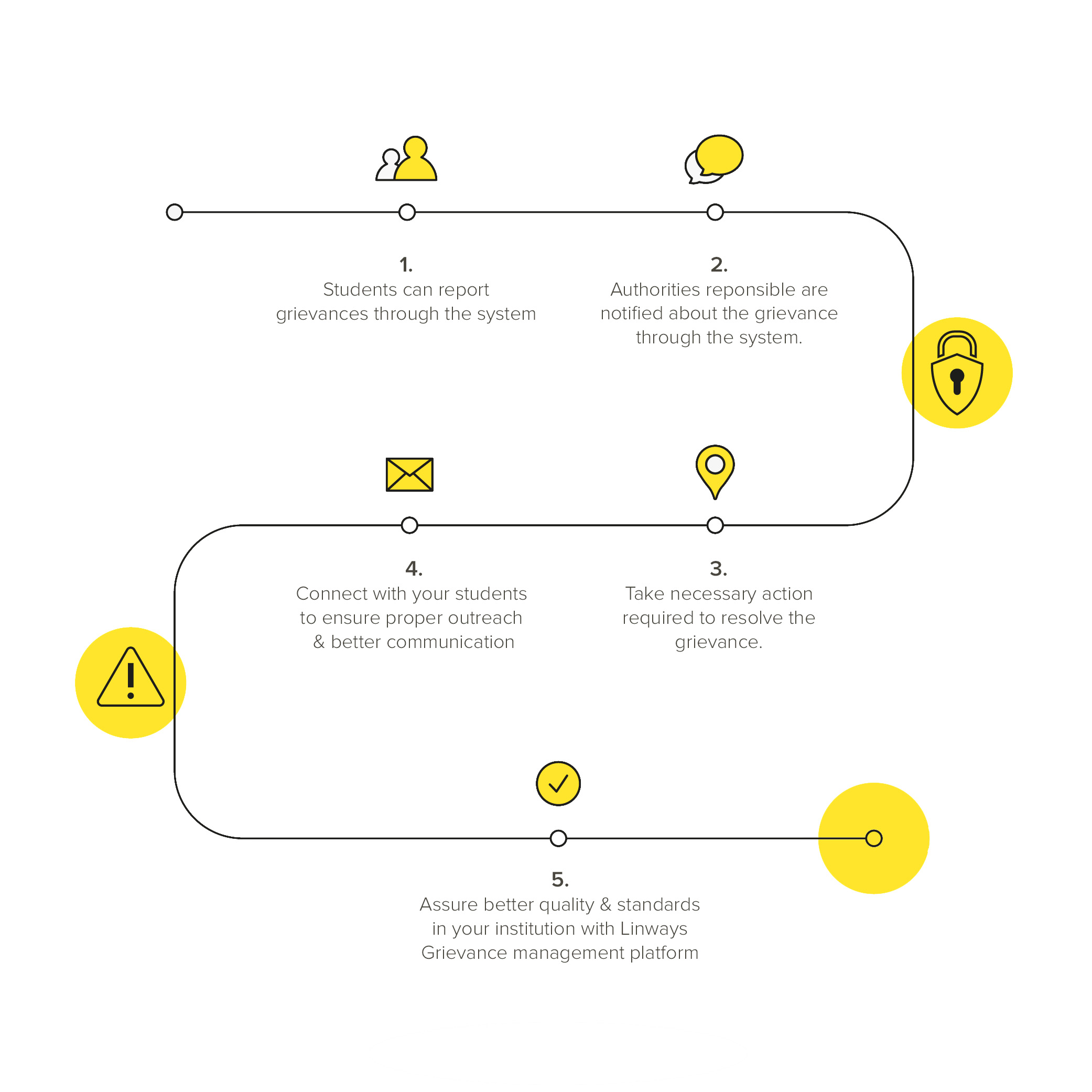 Offer confidence and transparency to the students and teachers in your institution.
We believe in the betterment of education through building a ideal nurturing environment where teachers and students can freely interact and communicate well. Linways Grievance Management Platform is a stride towards making that dream a reality.
Breaking down communication barriers
Make sure that the grievances are properly heard through the clutter of a thousand other notifications to the right authority. Provide confidentiality and transparency is keeping your institution friendly.
Take Action swiftly
With Linways Grievance management platform for colleges, we have made sure that the person responsible for providing redressal can do that easily, thereby resolving affliction as soon as possible.
Accreditation/Affiliation norms
Most of the regulatory bodies and accreditation agencies have made it mandatory to have a grievance redressal system in an education institution. So keep up with their norms to ensure quality for your college.
---
VISION
Empower every educators with the right technology to accelerate learning.
MISSION
Empower educators, inspire learners, change the future.
About Company