Streamline your academic workflow with Linways AMS

Create and manage communities, study materials, question papers, course files, desired outcomes, and a lot more!

Schedule a Demo

OBE, CBE, SCL… You name it. We have it.

Linways takes care of all your needs on Outcome Based Education, Choice Based Education, Student Centered Learning etc

Schedule a Demo

Simplify your accreditation process - ABET, NBA, NAAC

Our strong methodology and custom solutions allow institutions to meet the accrediting organizations with full confidence and integrity in the education they offer.

Schedule a Demo
Supercharge your academic activities
Linways AMS is not just a tool for accreditation management. Its a complete solution for managing your entire academic activities from attendance to online quizzes.
Learning Management System
---
Linways is a fully hosted cost effective and innovative learning management system which provides centralized and automated administration. It is a non-conventional method which supports collaborative learning, creating and delivering learning materials, generating reports, student notifications etc..
Decision Making Tool
---
Linways hosts a fully automated decision making system that helps facilitate the effective delivery of organizational goals. It displays evaluated data through various graphical representations and creates transparency in the achievement of organizational goals.


Digital Repository
---
Linways provides an effective solution for the dissemination of information and course materials. It also supports various interactive media like document sharing, video representation, file sharing, searching, digital library services etc..



Washington Accord compliance
Raise your institution to the international quality standards by complying with the norms suggested by the Washington Accord by using Linways AMS.

Perfect Solution for Outcome Based Education
Linways comes with the best of everything the OBE has to offer. Assess, analyze, and manage your desired outcomes with our creative UI and well-founded architecture.
OBE Based Assesments
Create and manage various assessment mechanisms to save time and energy.
Real time reporting to stakeholders
Monitor and analyze the outcomes as the course progresses with our intuitive dashboard display.
Map and Manage COs and POs easily
Map 'course outcomes' and 'program outcomes' and manage them based on their levels of attainment.
Simple, Flexible and Smart.
Boost the quality of education, track productivity and manage all day to day activities.
Saves your time and energy.
We want to give you the best. And we work around the day, taking care of your needs, and bringing in new and updated featuers, to keep that promise.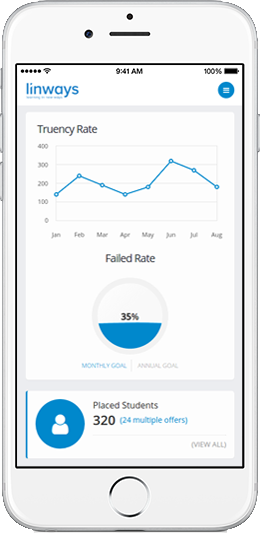 Assure quality education.
It is simple, fast and available at any time and anywhere. It can be quickly adapted by the teacher and student alike.
Tonns of updates and impeccable service.
Automate your day-to-day activities to save time and energy, and focus more on education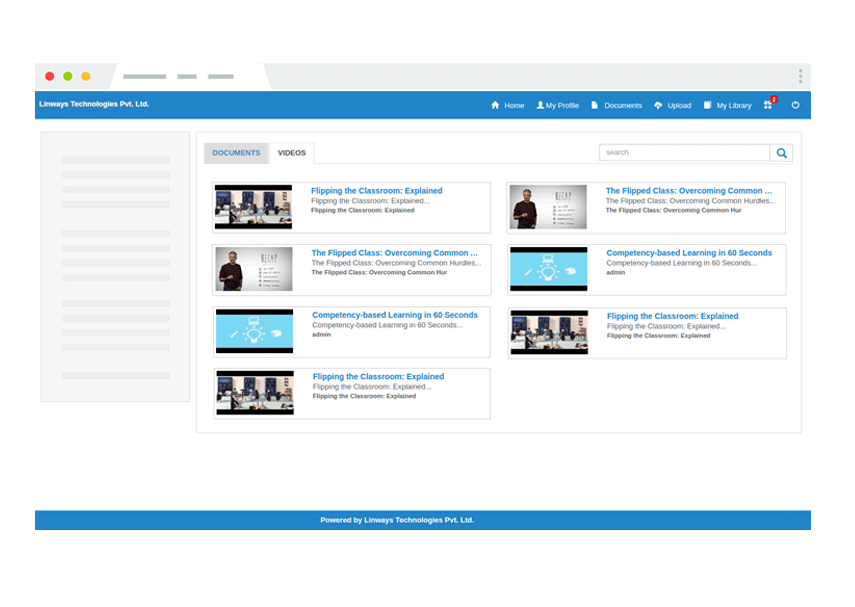 Experience quality
Linways gives you the best-in-class academic management solution to cater high-quality education and better teaching-learning experiences in your institution.
Designed for higher educational institutions.
Linways is designed specifically for higher educational institutions. It's simple yet distinctly user-friendly. It presents the data in a way that helps you to take well-informed decisions at the right time.
Learn More »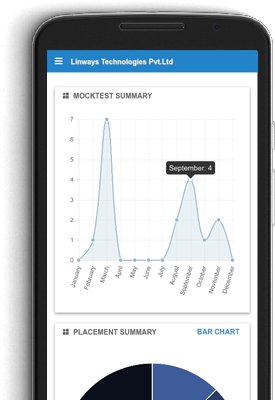 Listen to what our customers are saying about us
"Linways is amazingly adaptable and user-friendly. We never even thought of considering an alternative since we first saw it. Linways is the best adaptable academic management system that we have ever seen."