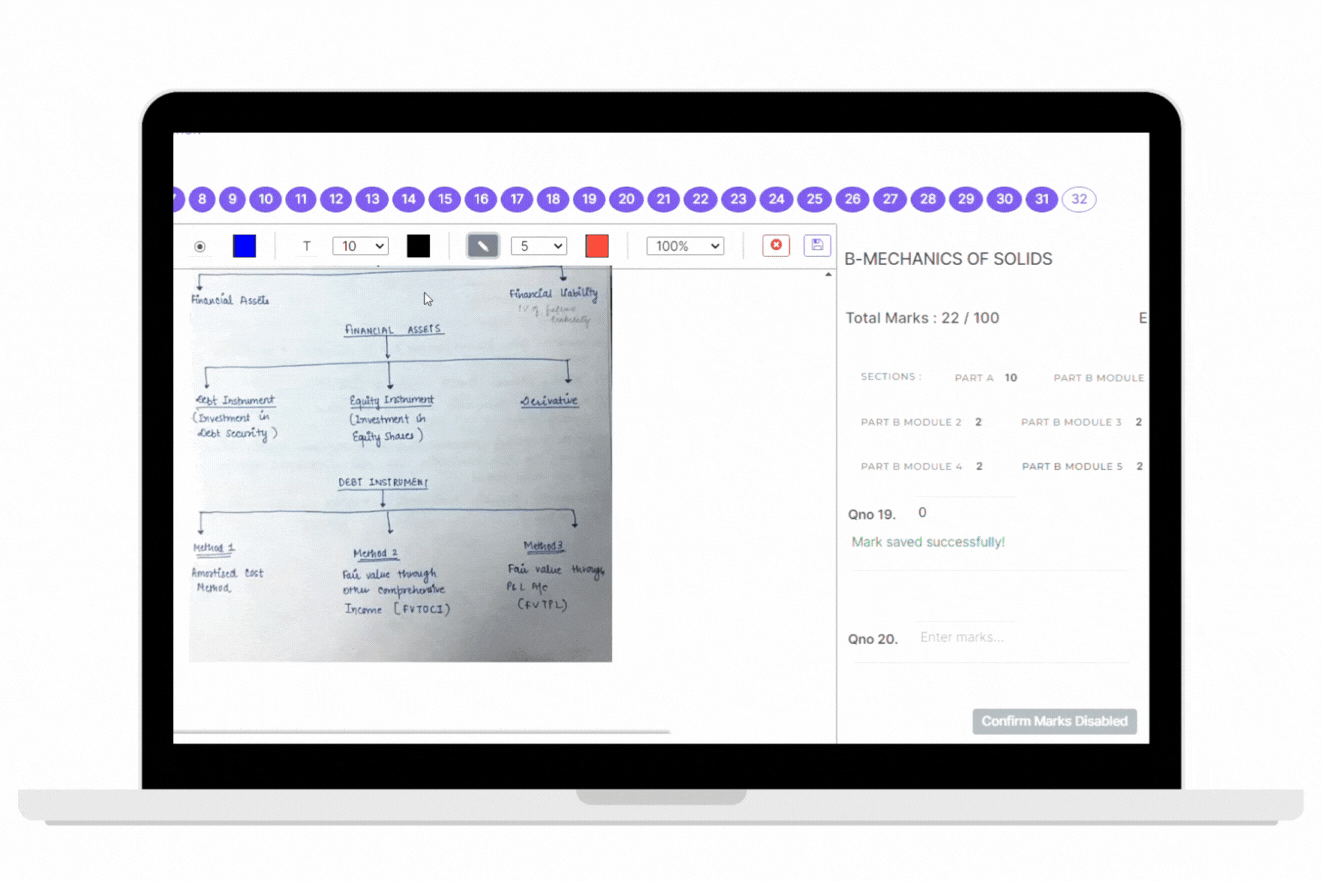 #1 Digital Evaluation Software for Examiners: E-Valuation
On-screen Evaluation & Marking System
---
Linways on-screen digital evaluation software for higher education examiners enables them to evaluate the answer script on-screen and mark their responses without altering the conventional workflow and with utmost efficiency !!

Track CO and PO outcomes for OBE implementation
Teachers can perform evaluation from anywhere

Auto calculation of marks
Only accessible for assigned faculties
laptop_windows
On screen display of valuation scheme and questions

Multiple levels of evaluation made easy
Revaluation and scrutiny made easy
Secured storage of answer scripts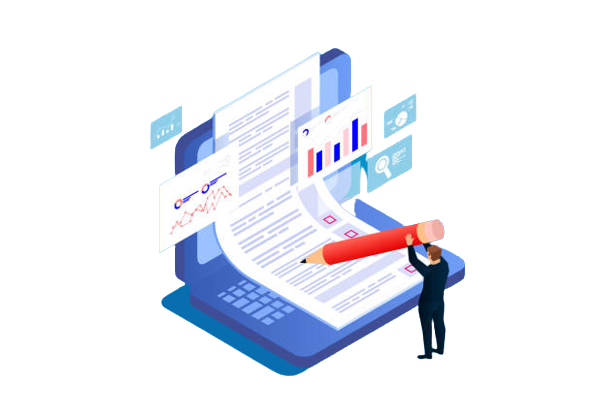 On-screen digital evaluation software for higher education examiners
---
What is Online Evaluation System?
Digital evaluation or on-screen evaluation is a method in which the examiner can digitally evaluate the scanned copy of manual or online examinations. It could make the valuation of examinations easy and will be adopted widely in the near future. The examiner can digitally assess and mark the answers on their computers or any other device. The answer sheets will be scanned by a bulk scanner or students can write exams in electronic tabs and upload them to any cloud storage. This will be assigned to the authorized examiners by the examination controller. Learn More »

Transform your existing paper-based evaluation process to online with Linways online assessment tool.
SCHEDULE A DEMO
• Tired of managing huge loads of papers ?
• Is there a delay in publishing results ?
• Can't save the answer papers securely on your desk ?
• Difficult to finish the valuations within the prescribed time ?
Save time, money and resouces
Ensure 100 % data security
Made for your convenience
Why should you shift from the paper-based evaluation system !?
---
Reasons for the necessity of an on-screen marking system in higher education
Delay in result publication
Physical destruction by repeated use
Inconvenient for the valuators
Heavy consumption of resources
Efficiently manage your entire evaluation process using real-time analytics and a dashboard
Experience the simplified examination marking procedures

---
VISION
Empower every educators with the right technology to accelerate learning.
MISSION
Empower educators, inspire learners, change the future.