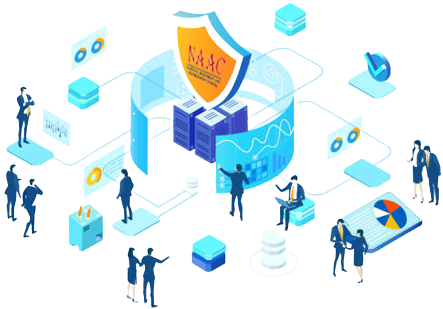 Stay ahead with NAAC accreditation
---
Linways NAAC accreditation software helps you to simplify report generation and to streamline your accreditation process
---
Simplify Your NAAC accreditation process with Linways
SCHEDULE A DEMO

Instant criteria supported reports
Continuous Quality Improvement
Specific assigning of responsibilities
Challenges faced by Institutions during the NAAC Accreditation process
---
Generation of numerous criteria wise reports
Tedious administrative works
Inconsistency in monitoring student progression
Managing data in defined formats
Implementation of ICT-enabled classroom
Identification of gaps in the curriculum
How does Linways accreditation software solve these challenges?
Effective planning, evaluation, and analysis of NAAC accreditation or re-accreditation processes
Continuous Quality Improvement (CQI) tools aligned to educational standards
Calculating CGPA and NAAC grade and attainment of criteria-wise value
Preparation of SSR using complete qualitative and quantitative metric calculations
Prepare instant reports in desired formats such as Excel, PDFs, and links as per NAAC requirements
Evaluate and monitor the NAAC process to completion using dynamic role-based dashboards
Roles and responsibilities are appropriately delegated
zoom_in
Better transparency and accountability
Data-driven decision-making
Generate real-time insights
Simplifying OBE calculation
---
Outcome Based Education (OBE) focuses on the skills and results achieved by the student as the most important aspect of education. Most quality assurance and accreditation practices are based on this methodology. OBE does not rely on conventional teaching methods. It believes, that instead of rankings and exams, the use of assessments, opportunities, and classroom experiences should all provide the necessary support for the students to achieve their goals.
Linways accreditation management software automate& simplifies the OBE calculation process as follows:
filter_4
Question paper prepration with COs
filter_7
Question based mark entry with COs
filter_8
CO, PO attainment calculation
filter_9
CO, PO attainment reports.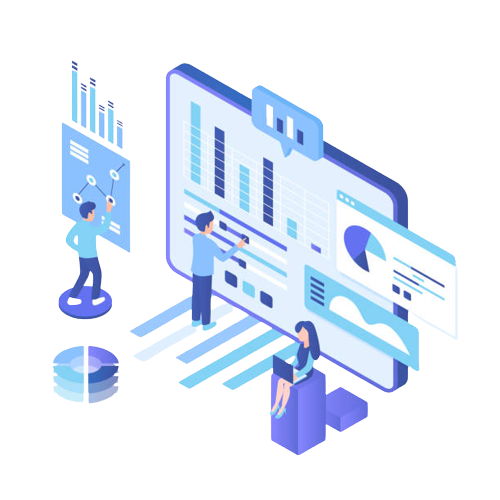 Self-Study Report (SSR)
---
The most important step in the assessment and accreditation process is the preparation of the SSR. Institutions should follow the guidelines provided by NAAC while preparing the SSR and ensure that it contains the following:
• Evidence of contributing to the core values
• Evidence of building from the strengths identified by the institution
• Actions taken to rectify the deficiencies recognized by the institution
• Efforts made by the institution towards quality enhancement
• Future plans of the institution for enhancing quality.
Linways helps the institutions to smoothly collect, analyze and manage data and reports in formats as required by NAAC.
FAQ on NAAC Accreditation
---
What is accreditation data management system in higher education?

The accreditation data management system is a software that is used to systematically collect and organize data required for accreditation and assessments. It simplifies and streamlines the accreditation process of higher education institutions.

Linways Cloud-based Accreditation Management Software- EXAT offers a comprehensive System for assembling, managing & compiling data on all the activities of higher educational institutions.

How Linways can simplify the accreditation data management process?

Linways Accreditation Management System helps your institution to systematically collect and organize data required for accreditation and assessments in one place, manage important workflow, and estimate scores and grades.

We, with a research-backed and unique accreditation framework, help you assemble, manage and compile data required for national and international accreditations.

Why is NAAC accreditation important for higher education colleges?

NAAC accreditation gives a college instant credibility and increases its admissions.
Ensure continuous evaluation process with accurate data,
Motivates the institute to take quality improvement procedures.
Ensures teaching success and motivation.
Improves internal communication.
Maximize student admissions.

What are the benefits and significance of Linways NAAC accreditation software for colleges?

Linways Accreditation Management System helps your institution to systematically collect and organize data required for accreditation and assessments in one place, manage important workflow, and estimate scores and grades. Linways AMS, with its built-in accreditation framework, supports the required processes defined by various national and international accreditations.

Linways believes in education where technology assists learning. Relieving teachers from such mundanities will definitely improve the quality as they get to spend more precious time with the students and the curriculum. Take a look at some of the benefits of Linways accreditation data management system:

Automatic report generation
Access from anywhere
Instant availability of Documents
Centralized platform
Save time and effort
Data security